Country & Love Collection
See samples
Country & Love – Cuori a pure cotton fabric with heart print on polka dots. The small-scale design lends itself to being used for upholstery and curtains. Together with matching item E007, it is ideal for children's rooms.
Units are expressed in meters.
Data Sheet
Technical details
Height
62,9 inches +/- 2/3%
Martindale
> 13.000 cycles
Length pieces
82 mtl approx.
Purpose
Curtains, Decoration, Lightweight coating
Washing
Design direction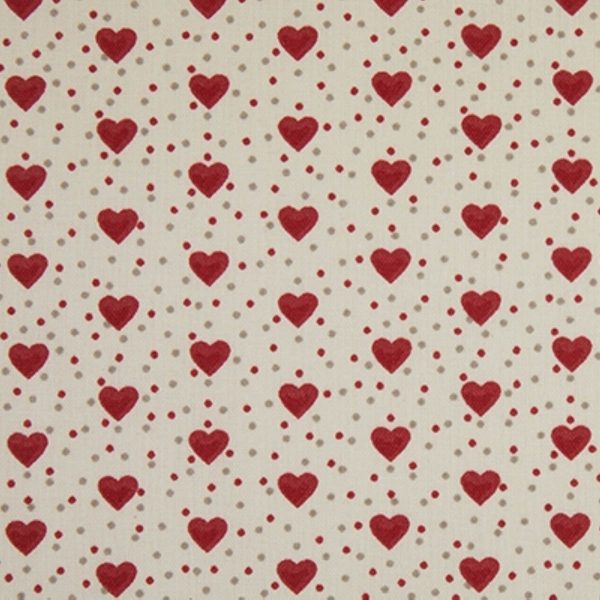 01 en
02 en
05 en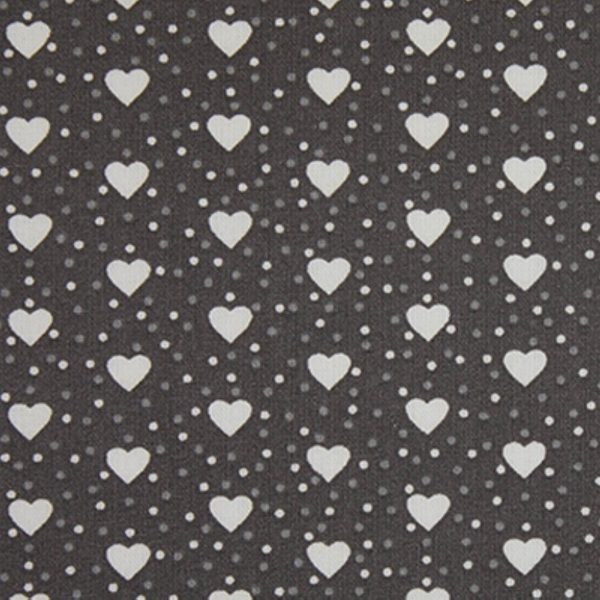 07 en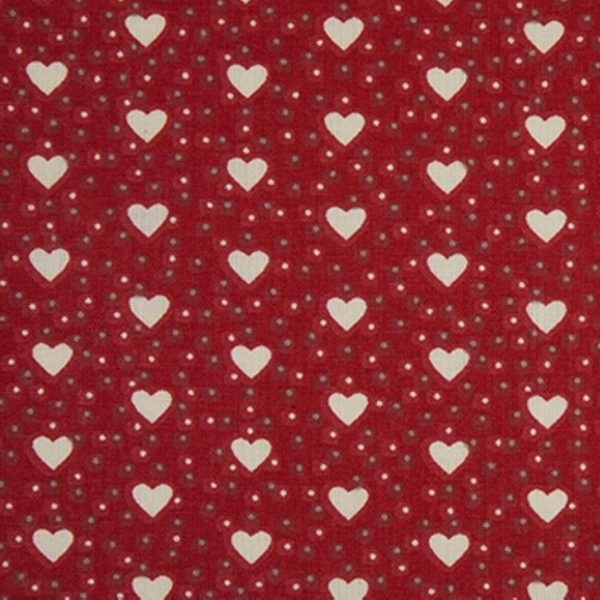 08 en
010 en