Quilted nubuck-effect faux leather with a floral design that enhances the 3D effect, Ecotrap – Ramage is ideal for decorative residential use, for the creation of headboards, panelling and armchair backs. Not recommended for seating.
Units are expressed in meters.
Data Sheet
Technical details
Composition
66% PVC; 17% PL; 17% CO
Martindale
> 18.000 cycles
Length pieces
98,4 mtl approx.
Purpose
Decoration, Lightweight coating
Design direction
10000 en
12570 en
12571 en
12572 en
12576 en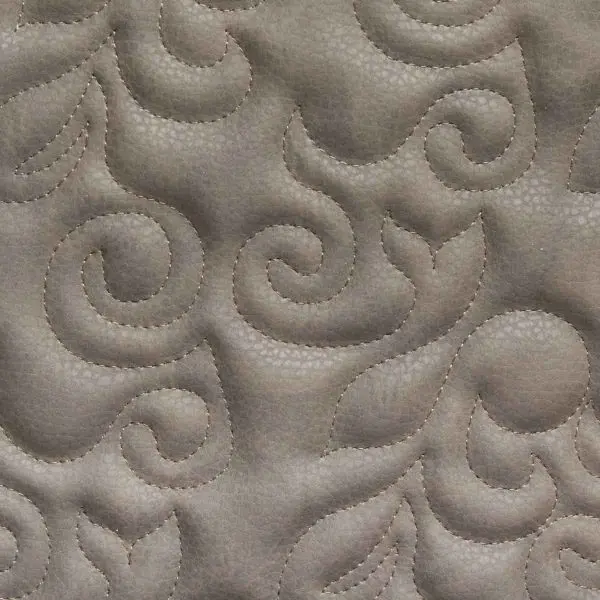 12577 en